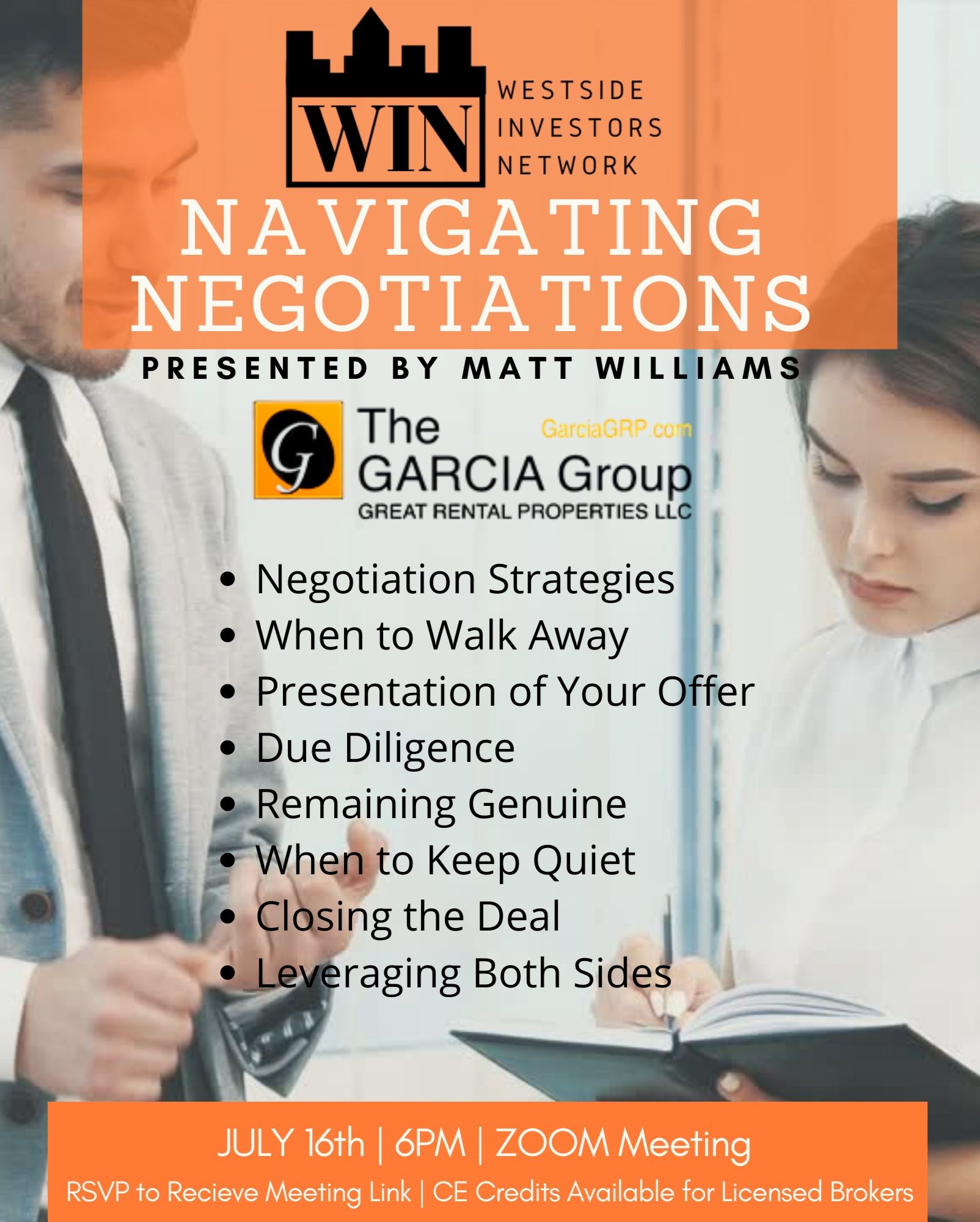 Join the Westside Investors Network as Matt Williams presents his view on the art of Navigating Negotiations.
Matt served as the 2015 National Association of Residential Property Managers' (NARPM®), Portland-Chapter President and earned his Residential Management Professional (RMP®) designation through this national association. Matt also earned his Certified Apartment Manager (CAM®) designation in 2015 through the National Apartment Association (NAA®). He also served as the Legislative Chair for NARPM's Portland chapter in 2016 and 2017.
He speaks to groups within the industry on topics such as business development, professionalism, marketing, and industry differentiation. Matt also teaches classes and seminars on Oregon Landlord/Tenant Law and market conditions to cooperating Realtors, Brokerages and the public.
Being the real estate specialist in the industry has proven extremely valuable for Matt's clients. There are few professionals in the real estate market with the broad scope of knowledge he provides and his skills in negotiation are invaluable. Whether working with a buyer, seller or investor Matt is committed to the best financial outcome and smoothest transaction possible for those he serves professionally.
Topics to include:
Negotiation Strategies
When to Walk Away
Presentation of Your Offer
Due Diligence
Remaining Genuine
When to Keep Quiet
Closing the Deal
Leveraging Both Sides
RSVP here for the Zoom meeting link!