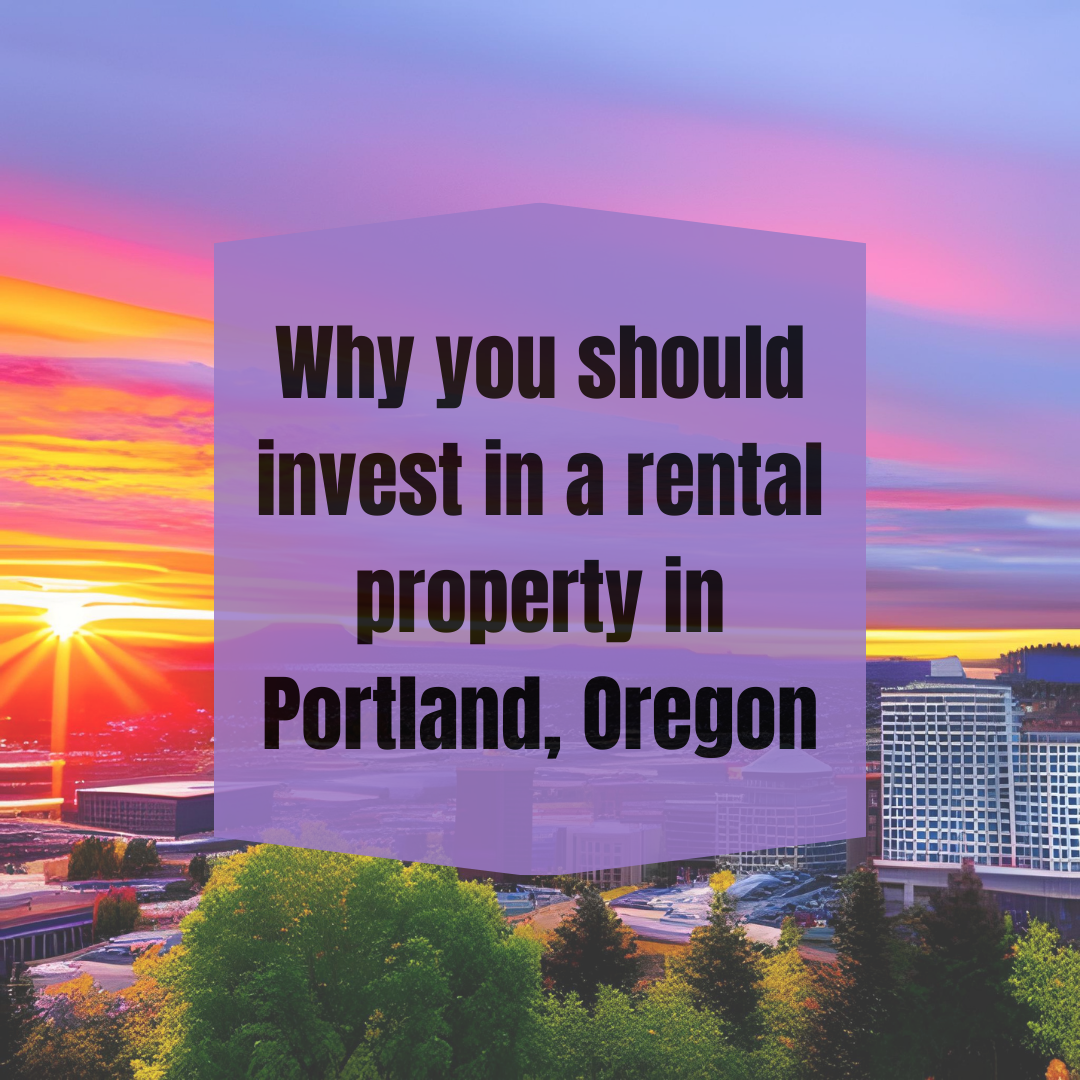 Top Reasons to Invest in Rental Properties in Portland, Oregon
Investing in rental properties in Portland, Oregon can be a wise financial decision for many reasons. In this post, we'll explore some of the top reasons why Portland rental properties are a great investment and how professional property management can enhance your investment experience.
1. Strong rental market: Portland has a strong rental market with high demand for rental properties. The city's growing population and strong economy make rental properties in high demand. According to RentCafé, the average rent for an apartment in Portland is around $1,700 per month, which is higher than the national average. By partnering with a professional property management company, you can ensure that your rental property is marketed effectively, occupied by quality tenants, and well-maintained, maximizing your rental income.
2. Appreciation potential: Investing in rental properties in Portland offers great potential for long-term appreciation. The city's real estate market has demonstrated steady growth over the past few years, with the median home value in the Portland Metro area currently standing at approximately $545,000, reflecting an impressive 24.66% increase from March 2020, according to the latest data from the Regional Multiple Listing Service (RMLS). A professional property manager can help you optimize your investment by providing guidance on property upgrades and effective rent pricing, ensuring that your property appreciates in value over time.
3. Sustainable and environmentally conscious city: Portland is known for being sustainable and environmentally conscious. As a property owner, you can take advantage of this by investing in energy-efficient upgrades, such as solar panels or energy-efficient appliances, which can not only help reduce the carbon footprint of the property but also save money on utility bills. A professional property management company can help you identify energy-efficient upgrades that will maximize your return on investment.
4. Access to public transportation: Portland has an extensive public transportation system, including buses, light rail, bicycles, e-scooters, and streetcars. This can be a major selling point for renters who want to live in a city with easy access to public transportation. By partnering with a professional property management company, you can ensure that your property is marketed effectively to renters who prioritize easy access to public transportation.
5. Strong job market: Portland's job market is strong and diverse, with major employers in industries such as healthcare, technology, and manufacturing. This means that there is a steady stream of renters looking for housing near their place of work. A professional property management company can help you target these renters effectively, ensuring that your property is always occupied.
6. Tourist destination: Portland is a popular tourist destination, with attractions such as Powell's City of Books, the Portland Japanese Garden, and the Oregon Zoo. This means that landlords have the potential to attract short-term renters, such as vacationers or business travelers, who are looking for a temporary place to stay.
To sum up, Portland, Oregon offers a combination of economic, social, and environmental factors that make it an ideal location for rental property investment. Its thriving rental market and emphasis on sustainability create a conducive environment for long-term investments. Moreover, with access to public transportation, diverse job opportunities, and a growing population, the city's potential for property appreciation and short-term rentals is significant. By investing in rental properties in Portland, investors can benefit from a stable and profitable investment that is both socially responsible and environmentally conscious. Hence, Portland, Oregon stands out as an excellent choice for investors looking to diversify their portfolio and benefit from the city's ongoing growth and development.