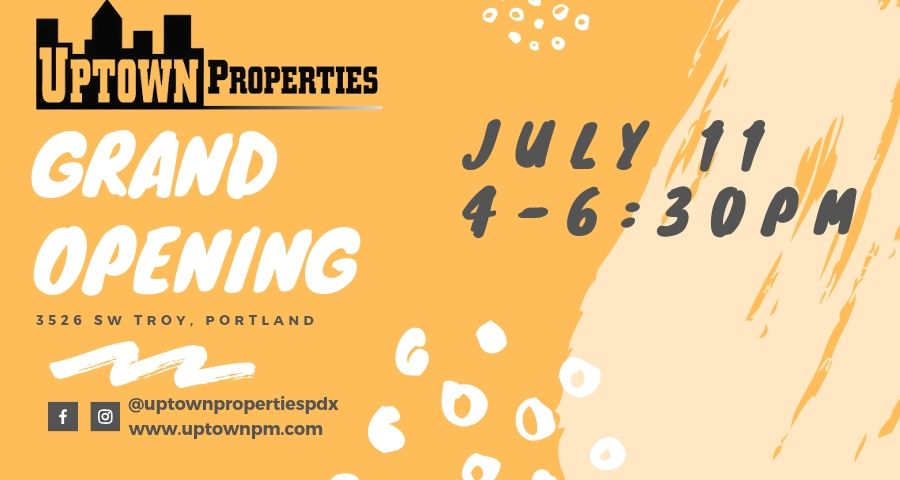 WE HAVE MOVED INTO OUR NEW SPACE IN MULTNOMAH VILLAGE AND WANT TO SHARE IT WITH YOU!
COME JOIN US, THURSDAY, JULY 11TH FROM 4-6:30 TO OFFICIALLY WELCOME UPTOWN PROPERTIES TO MULTNOMAH VILLAGE.
THE RIBBON CUTTING WILL BE DONE AT 5:30
WE LOOK FORWARD TO WELCOMING YOU INTO OUR NEW HOME!
APPETIZERS AND REFRESHMENTS WILL BE PROVIDED.