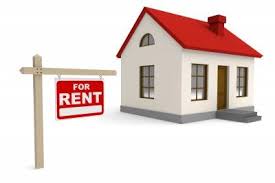 How to Effectively Market a Rental
Do your property management systems include a proactive marketing strategy? Successfully marketing a property should be much more than posting a "for rent" sign in front of the unit. Here are some of the strategies that we use to fill vacancies. It is important to start by first asking the question, how do most people find a rental?
1. Housing Websites
We cannot tell you how important it is to list a property on sites like Craigslist, Zillow, Trulia, Hotpads, etc. The vast majority of leads that we receive come from housing websites. That is why we post on over 30 popular sites and we make sure the information we provide on these websites are accurate and a good representation of the unit and the surrounding area.
2. Get social:
We all know that social media plays a prominent role in the lives of most people. We utilize social media to post articles related to industry news, events, and advertisements for our available rentals. It is important to diversify our posts to keep people engaged but we do use social media to reach prospective tenants.
4. Word of mouth:
Word of mouth never loses it's effectiveness. Our employees communicate with other industry professionals, friends, and family in order to find potentially tenants. Even if they are not specifically looking for a property they may know someone who is.
5. Develop Brand Recognition:
While the focus is to fill current vacancies it has been proven valuable for us to join communities and groups to expand our network and develop relationships. People that recognize and appreciate our business may want to find a rental specifically with Uptown Properties either now or in the future.
6. Marketing a community, not just the property:
When marketing a property it is important to keep in mind that we are not just marketing that vacant unit, we also need to market the entire neighborhood because that's what renters will value. We market the different aspects about the community that are attractive to potential renters. If the property is close to public transportation, great restaurants, a park, great schools, a public library, etc. we want to inform prospects.