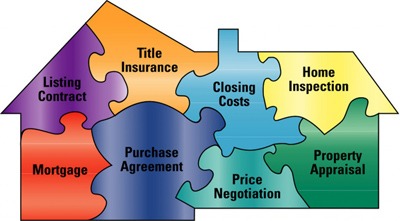 Home Buying Process (Step by Step)
Get pre-approved by a lender so you know what your budget is.

If you are looking at houses and fall in love with one that you see, the worst thing that can happen is you do not get approved for a loan to cover the price of the house. I always recommend getting a budget from a lender so when you find the right house, you can immediately write an offer on it.

House hunt

Go to open houses, have your Realtor schedule showings for you, and look online for houses. This part of the process helps you see as many houses as possible before committing to writing an offer on one.

Make an offer

With your Realtor, discuss a fair offer price and the terms that you would like to offer the sellers of the property, and have your Realtor write it up and submit it.

Accepted offer

After your offer gets accepted three things must happen. Deposit earnest money into an escrow account, schedule inspections, and get excited because you are one step closer to owning a new home!

Negotiations

This is the time where your Realtor will discuss with the seller's agent about any items that were noted on the inspection reports. If there are substantial issues after the inspection has been completed this is the time to figure out who is going to repair/pay for these issues to be fixed.

Closing/Recording

On closing day, you will go sign a bunch of documents with your escrow officer. They will then submit those documents to the city and once the documents record you are now a home owner!
Trent J. Werner
REALTOR
(971) 235-1312
Licensed Real Estate Broker in Oregon and Washington
Uptown Properties