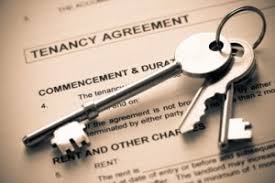 Congratulations! You have just closed on your first rental property. What a feeling! The celebration is short-lived, however. Why? Well, you need to start the process of finding prospective tenants, qualifying them, and then coming to a lease agreement. So, you post a couple of advertisements, and you receive a few inquiries, but now, where do you go? What do you do?
What I want to talk about are qualifying tenants. Tenants come in all different arrays. They come from different backgrounds, cultures, walks-of-life, families, cities, and even countries. Finding, and keeping good tenants is a tall order. Luckily, there are six basic steps. These steps are:
(1) a big pipeline, (2) creating defined metrics, (3) frequent communication, (4) strong relationships, (5) relentless follow up, and finally (6) follow-through.
First and foremost is filling your pipeline. Yes, as much as I would love to sit here and tell you, "Getting your new rental property rented is SO easy. In fact, people will be knocking on the door the moment you close on the property just to submit their application to live there," I cannot say that. Why? People - prospective tenants, just like any other customer, client or consumer are only aware of what they know about. All they know is what they know. Therefore, you have to get in front of them, you have to go to where they are. When you do this successfully, prospective tenants will be inquiring early and as often as the same day you begin marketing your property. That is the key, marketing. Marketing can take many forms: online advertising, bandit signs, cold-calling, alerting friends and family, and on and on. If there are many applicants to choose from, the more likely you are to find the tenant that will respect your property.
Once your pipeline is teeming with potential renters clamoring to live in your property, you need to understand the defined metrics with which you qualify these leads. You will use a combination of credit scores, rental history, and income qualifications. It can be easy to lower your standards because we are human. When we find a tenant who has had misfortune is can be easy to humanize these standards and make exceptions. Do not do it. Not only can this get you into legal trouble because of tenant laws, but the standards are also there for a reason. Learning this lesson the hard way not only causes headaches but can also put a dent in your wallet.
The third step is constant communication. In the leasing process constant communication is a must. Communicating with individuals the same day that they make an inquiry into your property improves the chance of converting the lead into your tenant. Building this habit of communication into your leasing process is vital to maintaining a healthy rental portfolio.
Once you have started contacting each lead the same day they have made their initial inquiry, you now have the opportunity to form a strong relationship with your potential tenant. This is wholly important because business is built at the speed of trust. Who do you trust the most? Yes, your friends. Building rapport with your leads will decrease the barrier to asking difficult questions, and once you are comfortable enough to ask difficult questions, you can narrow the amount of time you spend qualifying tenants. Decreasing this time will save you money because you can always be speaking to qualified leads, or moving on to qualified leads.
This is probably the most important step in the leasing process - follow up. Calling a lead once is necessary, but calling your leads back to make sure they will be meeting you at the property is doubly necessary. In typical real estate sales, the follow up process can be stretched across weeks or months. However, leasing is not a typical real real estate sales process. You must shrink down the time of typical follow up. Instead of weeks, we are talking about days. Why? Because we are talking about rentals. For prospective tenants, they are looking for places to live now. That means if they are not signing a lease with you, then they will be signing a lease with someone else. Find out their motivations for moving to your rental and go the extra mile for your potential tenants.
Following up will separate yourself from the pack, but following through will allow you to crush your competition. Once you have followed up with your prospective tenants, actually follow through with the actions you have told them you would do for them. This means sending them a couple restaurants near your rental location because they told you that they love to eat out. Or, sending them the rankings to the elementary school in the district of your rental because they told you that they have a 7-year-old daughter, and they value a good education. This step will catapult your rental properties' performance by diminishing the days it sits vacant.