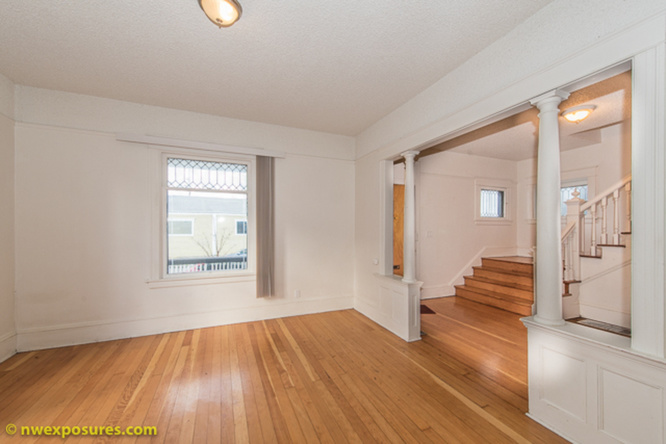 Investment Info:
Single-family residence buy & hold investment.
Contributors:
Aj Shepard
This property was another great old house that has been grandfathered into the zoning that it resides. Proved to be tough for us to get financed, but we finally found someone willing to underwrite it. Being great walking distance to a lot makes it a great rental! We were super proud of the work we completed on this project. As we finished up the renovation we decided to throw a kegger as an open house, we rented it out that night.
What made you interested in investing in this type of deal?
It may be a little harder, but renovating older houses really gives us the sense of accomplishment. Restoring some 100 year old floors to their original condition just makes me smile. Also, this property didn't qualify for conventional financing as it was a grandfathered residential house in a IG1 zoning.
How did you find this deal and how did you negotiate it?
It was on the MLS, listed only under cash deal. Many people passed on the place because it was in rough condition and conventional financing was not an option. We used these things to leverage a very good deal. When the amount of buyers that are able to buy the property goes down, so did the price.
How did you finance this deal?
Credit lines for cash, we had hoped to use a credit partner to finance the deal with getting a letter from the city that it could be rebuilt if burned down. We couldn't get a regular mortgage on it, so we ended up going to a commercial broker and getting commercial financing on the deal.
How did you add value to the deal?
As most of our deals go, it was a distressed house and we brought life back with the renovation. We also feel that throwing the party at the end really show cased how it could be fun to live in the middle of a commercial district, no neighbors.
What was the outcome?
We still hold on to this house, rented and proud to point it out when we have the chance
Lessons learned? Challenges?
Zoning is challenging. Knowing full well what your limits are and how the zoning overlays work is very important. We struggled with the financing a bit, and we may not have known how difficult it was going to be to get our cash out. Through that we learned to not give up, we could have fixed it up and just sold it, but we'd have been selling at a discount just like the person that we bought from.
Did you work with any real estate professionals (agents, lenders, etc.) that you'd recommend to others?
Uptown Properties is the Property Manager and Real Estate Agent. Bank of the West was the financing.
http://www.uptownpm.com